SignUp to LithosPOS
To Sign up on LithosPOS, open our website www.lithospos.com and find "Free Trial" on the top-right corner. The below window appears: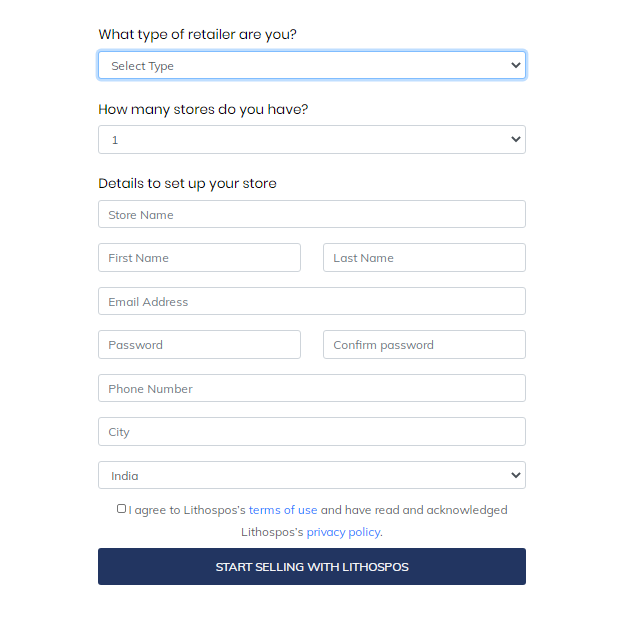 Here from Drop down menu select What type of retailer you are and select how many stores do you have
info
If you have more than one store, we can save the details of all of them after you finish setting up this first step. For now, please enter any one of your store name and proceed.
Enter your corporate E-mail address and create a new, safe password. After filling all details, click on 'START SELLING WITH LITHOSPOS'. A Verification mail will be sent to your registered E-mail ID. Verify by clicking on the link in your mail.
Your LithosPOS account has been successfully created!
Now login to your back-office using your registered E-mail id and Password from
my.lithospos.com